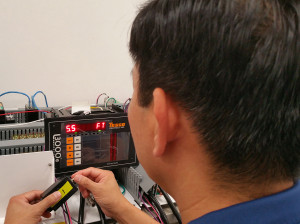 Tesco Controls, Inc. uses a standardized approach to commissioning systems to ensure that the system performs as expected and per project requirements. These standards can be tailored to the specific needs of the project.
TESCO's standard methods and procedures for system commissioning are defined in phases, including:
Factory Testing
Site Testing / Operational Readiness Testing
Startup / Functional Acceptance Testing
Switchover
Commissioning / Performance Acceptance Testing
Operational and Maintenance Training
State-of-the-Art Test Facility
TESCO performs factory testing of all integrated components in our state-of-the-art Test Lab prior to shipping/delivering these components to the project site. Factory testing ensures that all components and systems are ready for field installation and helps facilitate the success of field implementation, startup, and commissioning of systems.