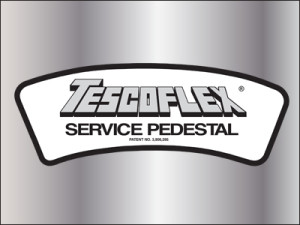 Driving through cities across America, one may see a familiar site – a slim metal electrical enclosure with an orange/white or silver/black TESCOFLEX® label.
Founded in 1970 by Wally Tessmer, Tesco Controls introduced a simple, ground-breaking low-profile enclosure to distribute underground electric power for a wide variety of municipal applications. TESCOFLEX® enclosures quickly set the standard for municipal service pedestals in the transportation industry. From humble beginnings in Mr. Tessmer's garage, TESCO incorporated in 1972 and continued to expand its product and service offerings.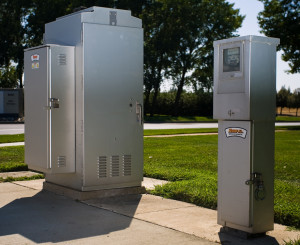 Always a visionary, Mr. Tessmer recognized industry challenges, and developed products and services for the water distribution/treatment and transportation industries to meet those needs. Tesco Controls, Inc. is now one of the largest full service system integrators and OEMs in the nation for the water/wastewater industry, with over 50,000 completed projects and 400+ SCADA systems.
Mr. Tessmer sold 100% of the company to his employees in 2003. The company has since grown exponentially. With over 130,000 square feet of campus located on 12 acres, TESCO's  headquarters is home to over 240 engineering, research and development, manufacturing, field service, marketing, sales and support personnel.
The company has expanded its reach to include a facility in Temecula, California to support additional engineering, research and development, programming, field service, and sales needs. Three other satellite branches in California, Nevada and Louisiana provide support with regional reach. TESCO is represented throughout the U.S. by TESCO sales solution providers and many authorized representatives.