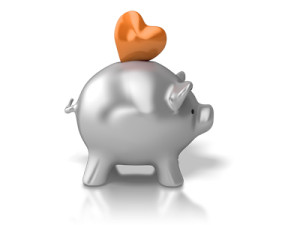 As a socially conscious company, one of our fundamental values at Tesco Controls, Inc. is to "Give Back"—to devote a portion of our resources to community outreach, and to encourage our employees to do the same. Here are just a few of the causes and community events that we support on an ongoing basis.

TESCO Donut Dash – Benefitting Sutter Child Life Program
The annual Sacramento Donut Dash was recently renamed the TESCO Donut Dash in honor of our continued participation in the event. In 2016, more than 310 TESCO employees joined nearly 2600 other participants to raise $100,000 during this fun event. Participants run/walk two miles from William Land Park to Marie's Donuts, eat four donuts, then run/walk/crawl back. One hundred percent of the proceeds from this event go to support Sutter Hospital's Child Life Program at the Sutter Children's Center. The Child Life Program strives to empower children and families to cope, understand, and heal as they encounter illness and hospitalization. Opportunities are offered to create meaningful experiences through play, education, preparation, and emotional support. Over 7000 children are seen each year in the various units with specialties that include oncology, cardiology, neurology, and critical care.

Sacramento Children's Home
Sacramento Children's Home is a local organization offering shelter and housing as a first stop for children who, for various reasons, must be removed from their homes. TESCO employees have "adopted" this organization with their holiday "Giving Tree," donating gifts and toys for children in the facility to brighten their holidays. To encourage outdoor activities and socialization, Tesco Controls, Inc. has also donated equipment and project support for a large picnic area at the facility. SCH's three community-based Family Resource Centers build strong families through education, intervention and social support. Their services include: family resource centers, counseling center, crisis intervention and crisis nursery programs, trauma treatment, emergency child care and overnight care, residential treatment program, birth & beyond home visitation, effective parenting workshops, early learning literacy programs, after school education programs, case management, foster care age transition and independent living programs, and early violence intervention education.

APWA (American Public Works Assoc.) Sacramento Scholarship Program
Tesco Controls, Inc. sponsors events which directly benefit the APWA Scholarship Program. The Sacramento Chapter of APWA has scholarships available for graduating high school seniors interested in pursuing a career in a Public Works-related field (Engineering, Surveying, Construction Management, Math, and Science). Scholarships of up to $500 are awarded based on qualified applications received from students enrolled in high schools in Alpine, Amador, Butte, Calaveras, Colusa, El Dorado, Glenn, Lassen, Modoc, Mono, Nevada, Placer, Plumas, Sacramento, San Joaquin, Shasta, Sierra, Siskiyou, Sutter, Tehama, Trinity, Tuolumne, Yolo, and Yuba Counties.

Water for People – Africa, Asia, Latin America
Tesco Controls, Inc. sponsors events which directly benefit the Water for People (WFP) organization. WFP exists to develop high quality drinking water and sanitation services to regions in Africa, Asia and Latin America; accessible to all, and sustained by strong communities, businesses, and governments. In the areas where they work, Water For People projects attempt to provide reliable access to water for every family, every school and every clinic. WFP's focus is on sustainability. They work with NGO partners, governments, and local communities to build systems, provide systems training, and monitor the systems over the long term.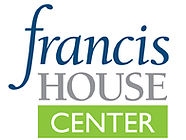 Francis House Center
Tesco Controls, Inc. proudly supports  The Francis House Center (FHC). It's mission is to profoundly change the lives of families and individuals struggling with homelessness and poverty. FHC inspires and empowers, providing relief and resources that can lead to a transformation from life on the streets to long-term stability. They provide the following services: Job Development Center, Employment Support (Fast Track), California I.D. fee vouchers, Regional Transit I.D.s for seniors and disabled persons, Family Rescue Emergency Shelter, Resource Coaching, Eyeglasses, Wheels to Work, Childcare Supervision Playroom, Advocates, and Hygiene Kits.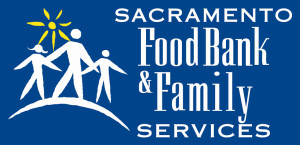 Run To Feed The Hungry – Benefitting Sacramento Food Bank & Family Services
Each year, TESCO supports "Run to Feed the Hungry," an annual tradition benefitting Sacramento Food Bank & Family Services  -and the largest Thanksgiving Day fun run in the country. This event draws over 28,500 runners and the participation of many TESCO employee families each year. TESCO directly sponsors approximately 200 runners. Much more than just food, Sacramento Food Bank & Family Services (SFBFS) offers 14 diverse services, all focusing on education and moving families to self-sufficiency and financial independence. SFBFS provides food, clothing, education and hope to 150,000 men, women and children each month.