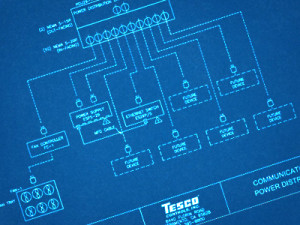 Tesco Controls, Inc. has been engineering, manufacturing and integrating low-voltage (600V and below) power distribution equipment for over 40 years. TESCO is an Original Equipment Manufacturer (OEM) of low-voltage (600V and below) UL-891 deadfront switchboards that include both indoor and outdoor applications. In addition, we have UL file extensions for various major switchgear manufacturers and can design to their standard product offerings or customize them to meet your unique project specifications.
From Small Facilities to Large Plants
TESCO can design your electrical power system, per codes and standards, from the utility point of connection, through your utility metering, switchgear, emergency backup generation, to the full load distribution across your entire facility.
TESCO designs and provides OEM medium voltage equipment including switchgear, unit substations, transform to low voltage, and variable frequency drives.
Design Services
Electrical system short circuit and fault analysis
Utility/EUSERC coordination
Protective device coordination studies
Transformer sizing
Load flow analysis and distribution
Load sharing/shedding
Generator/ATS sizing
Arc-Flash risk assessment
Harmonic distortion analysis
Power quality monitoring
Energy management studies
Design of walk-in enclosures and power system housing
External busway design